Erm.. It's Been A While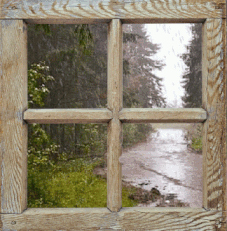 Nice weather we're having, eh?
NOTES ON THE FUTURE, PRESENT AND PAST OF CURIOCITIES
Howdy folks! Corpus here, I haven't touched this thing in months. Without me updating it and messing around with it it's gotten out of date, so I'm going to add some new stuff and take away some old stuff. Here's some things to look forward to. Don't hold me to any of this stuff though. I'm chronically unreliable
THINGS COMING TO CURIOCITIES
€A page for my webcomic, Consider the Rabbits
€An actual characters page
€Physical media collection
€Tech collection
€Negligible lost media(you'll get it when I make the page)
€Reviews????
€Internet manifesto???
THINGS BEING REMOVED FROM CURIOCITIES
€Art(if you want to see my art you can just go on any other website I'm on)
€Interests + Barry (I really wanted this to work but I just couldn't get it to)

THINGS BEING CHANGED ON CURIOCITIES
€I will try to get all the spaces between divs even on the home page. It pisses me off that they aren't all even
€About page(Will have both an about for me and for the website. CC has a history now! It's been around for a while)
€Neocities websites page will be merged with The Rabbithole Index, The Rabbithole Index will also have updated theming because I never liked the weird desert thing that it has going on right now
GU d+ s-:+ !a C+++ U P! L+ E- W+++ N+ ?o K++ !w ?O M !V PS++ ?PE Y+ PGP- t 5 X+ R+ tv b++ DI-- D+ G++ e- h !r !y

FPR4d A+> C-> D H- M P+ R--- T++ W Z+ RL- a# c+++ m d+ e- f+ h* i+++ j p+ sm#